FAQs – Quick Print Connect 
Q: It see "No Airprint printers found" on my iPhone or iPad.
A: Please open Quick Print Connect>Settings, Find Print Formats:
Change it to "application/octet-stream,application/pdf,image/jpeg,image/png,image/urf", and "Finish" to save settings.
Turn OFF the Tun ON quick print connect. after 10 seconds, you will see you printers show up on you iPhone or iPad.
To use an AirPrint with your Wi-Fi network, make sure your printer is connected to the same network as your iOS device and Mac.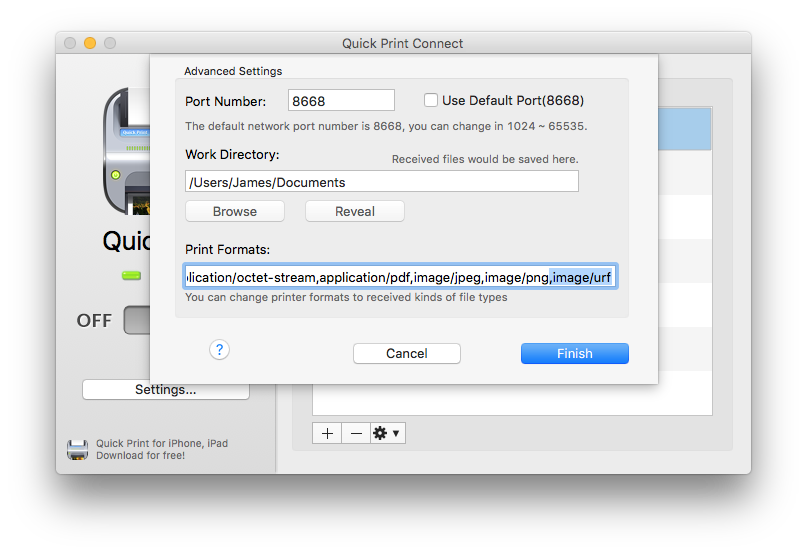 Continue reading →